Journal Entry:
Sat May 19, 2007, 9:57 AM
Listening to: My daughters
Reading: All Harry Potter Boos (Again)
Watching: The worst game of football I can remember
Playing: X Box
Eating: Burgers (Yeah I Know, Very healthy!)
Drinking: Diet Coke with Cherry
Well the town is changing (apart from the local government where most members won their seats again, sigh!) and growing larger by the week. Becky and I have been through the young ones getting chicken pox and suffering from a long line of colds, flu's and tummy upsets, that have plagued the area this year. Connor has lost his knack of sleeping through the night and so back to the usual 3 hours leep for the both of us.

The Good news is that we got another wedding to photograph and they have agreed to allow us the use of the photographs for promotional and advertising.
I've spent most of my time at
ManipulateThis
and burried in there fav's are good exercises for those who want to take up the art.
These are just a few of them. Go look as there are lots to see.
Windy999
Andy has been around on DA since......... His work has often left me in fits of laughter that have brought my family around my PC to see what was so funny so in my opinion well worth time to visit.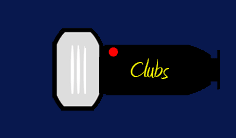 Well still working on improving my manipulation skills so please take a look and offer advice. My favorite club is
ManipulateThis
This week my attempt is....


© Fyfe Photography 2006